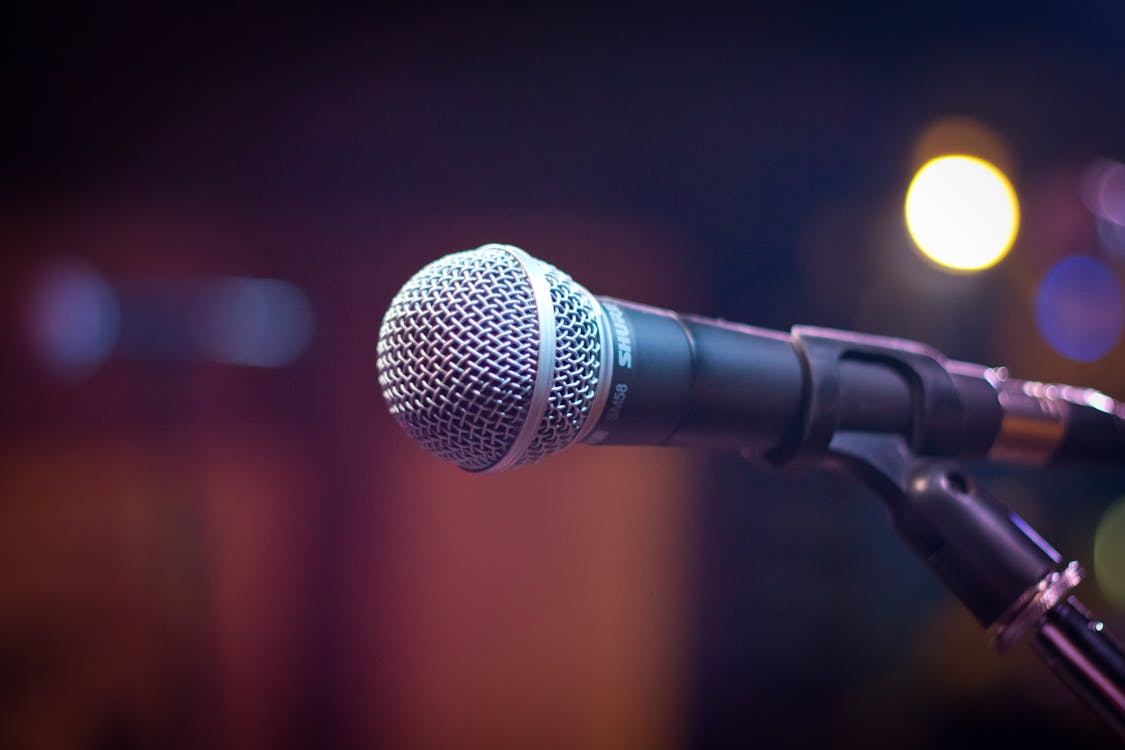 Writing is meant to be read and what better place to read your work then an open mic. Last week, Wideners Creative fiction class hosted a virtual open mic on zoom. One may worry about the awkwardness of staring a screen, wifi acting weird, or nerves from having to read their work to a bunch of alumni, current students, and faculty. No matter the problems one could have on a virtual open mic, it didn't stop the community of Widener creatives to share their love for the arts as they kept the encouragement alive with the zoom chat and reactions features. Even though quarantine kept us away from being at Widener, the hospitality of our MC Stefan Cozza made us feel like we were back home at our Widener Pride. Below our host Stefan Cozza shares his experience about Wideners open mic event. – Ciana Bowers
Considering I am an English/Creative Writing Major, one might assume I have been to many open mics before, but this is actually not the case. Honestly, the introverted part of myself was surprised when the words "I'll do it," came out of my mouth in response to the question "Would anyone like to volunteer as the MC of the event?" Nonetheless, once they were out, they were out, and there was no turning back. Being that we've all been in Quarantine together for months now, simply being part of an event was enough to unleash the butterflies in my stomach. This wasn't a bad thing; it was beneficial more than anything. Now more than ever, we have to create meaning in the small things.
There's extra anxiety associated with hosting an open mic over screens; a plethora of issues can arise and the whole thing can descend downhill in a matter of seconds. Magically, the event could not have gone better. Perhaps it's the loneliness, but the support encouragement was palpable from the audience. In a traditional open mic setting, applause is held until the end of a reader's piece, and comments and questions are left until everyone has had their opportunity to present. In a virtual environment, if the host allows it, the chat is available the whole way through, allowing audience members to hype up the speaker as they are reading. I was pleasantly surprised by just how lively the chat was, and how easily the spectators lent their kind words.
As the voluntary MC of the event (MC, for those unaware, means Master of Ceremonies), my duties were to introduce upcoming readers and hand the event back over to the host after everyone had presented. While these were simple enough responsibilities, I felt I needed to personally address each reader after they presented. Maybe I was getting too big a head, but I kept imagining I was hosting the Academy Awards and needed to throw in my two cents here and there. I was up to my shoulders in anxiety, but I wasn't going to let that stop me from trying to make the most out of my job for the night.
Luckily for me, the words slipped out of mouth before I had the chance to overthink what I was going to say. Every single reader took command of the stage and had such an assertive poetic voice; it was wonderful to hear so many people be vulnerable and open with the audience. For those who have never attended an open mic event, this may sound melodramatic, but it really was the case. Poetry and creative writing are very personal crafts, they're an up-close representation of the author's psyche, and that in and of itself carries an important emotional component. I did my best to send each reader off with my own praise, trying to highlight what parts I found specifically endearing or effective. Hopefully, no one felt their response was lacking in comparison to anyone else's.
Apart from being the MC, I was nudged to present a poem of my own. On top of this, I was pinned to perform first, a request which I happily (as well as nervously) accepted. Amazingly, reciting your own poem, while nerve-wracking, is a very cathartic experience. Even though my poem was amongst the shortest of the night, it still felt substantial. As I said, poetry is personal, and that is what makes it such a growing experience. With an open mic event, the audience is there to hear your work; they want to hear what you have to say. Presenting your voice to a respectful and accepting environment is an incredible experience. It not only gives the reader experience on how to act and perform, but it makes them feel that what they are speaking is  valid and important. And at the end of the day, that is all anyone wants to feel.
By Stefan Cozza